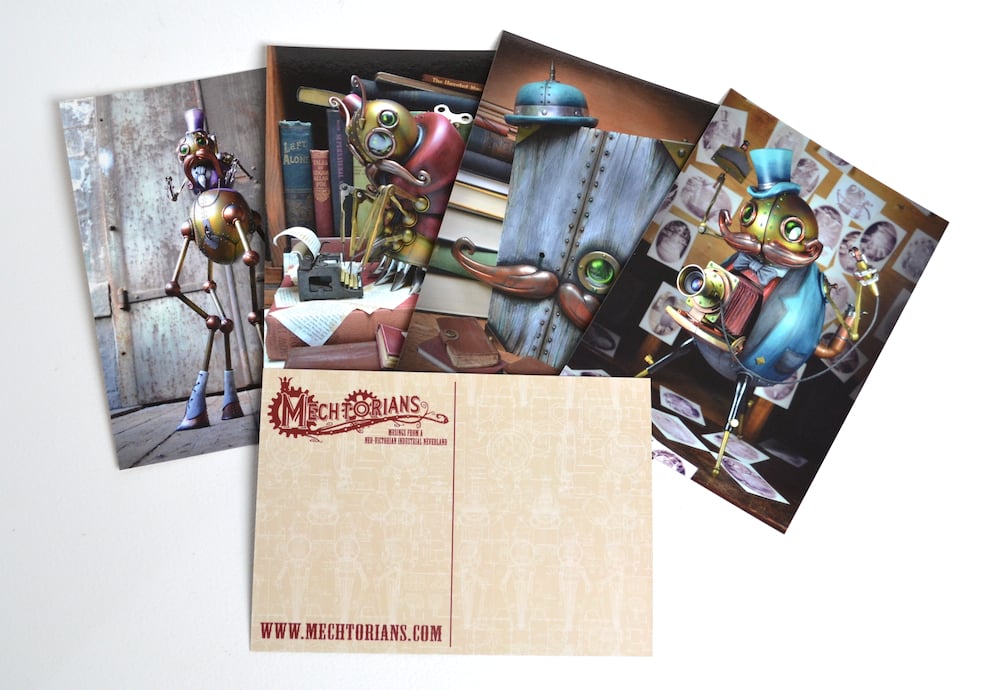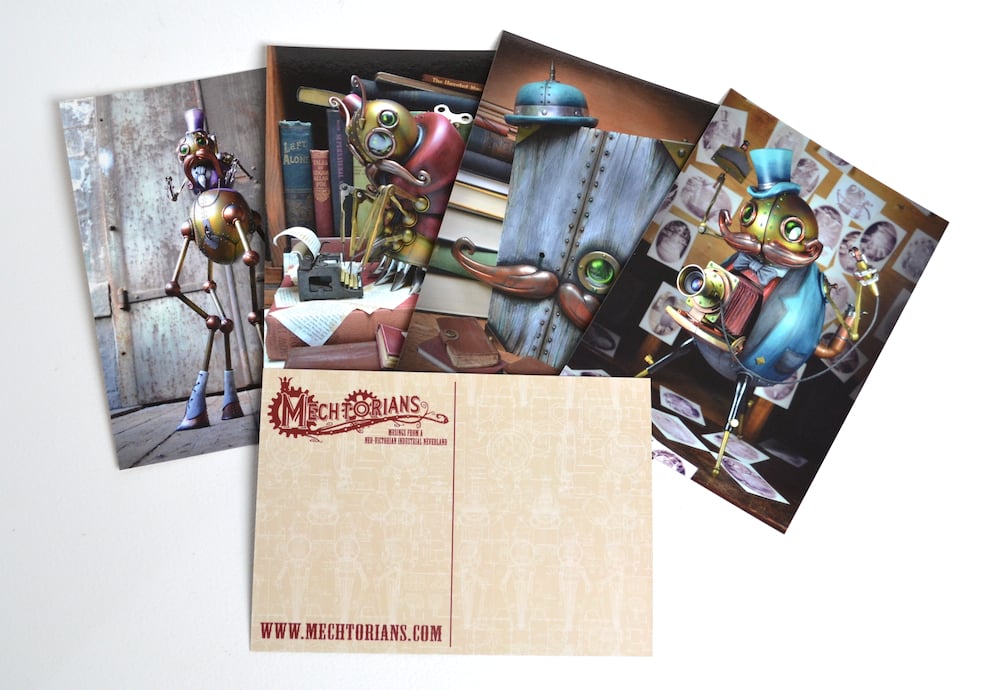 Mechtorian Postcard Selections *FREE SHIPPING*
£6.50
A selection of either 5 or 10 different Mechtorian Postcards.
Send them to your friends or family.
Frame them as mini prints.
Or just collect them.
You will receive 5 or 10 different images in a random selection. This may or may not include the images pictured, but they will all be of this high quality. New images are added to the selection regularly.
Glossy, professionally printed cards with a back you can write on.
FREE SHIPPING
***** INTERNATIONAL SHIPPING *****
The FREE shipping quoted (other than within the UK) covers basic methods.
It is NOT TRACKED OR INSURED!
For international tracked and insured shipping you need to also purchase the "INTERNATIONAL SHIPPING" item offered on the main sales page.
Add this to your basket as well as the toy and then checkout.
Please note you only need one per shipment. Not one per item purchased.
If you choose not to add this item your toy will not be insured and there can be NO refund or replacement if it is lost or damaged in transit.